Chaojie medical attended the CMEF Indonesia 2019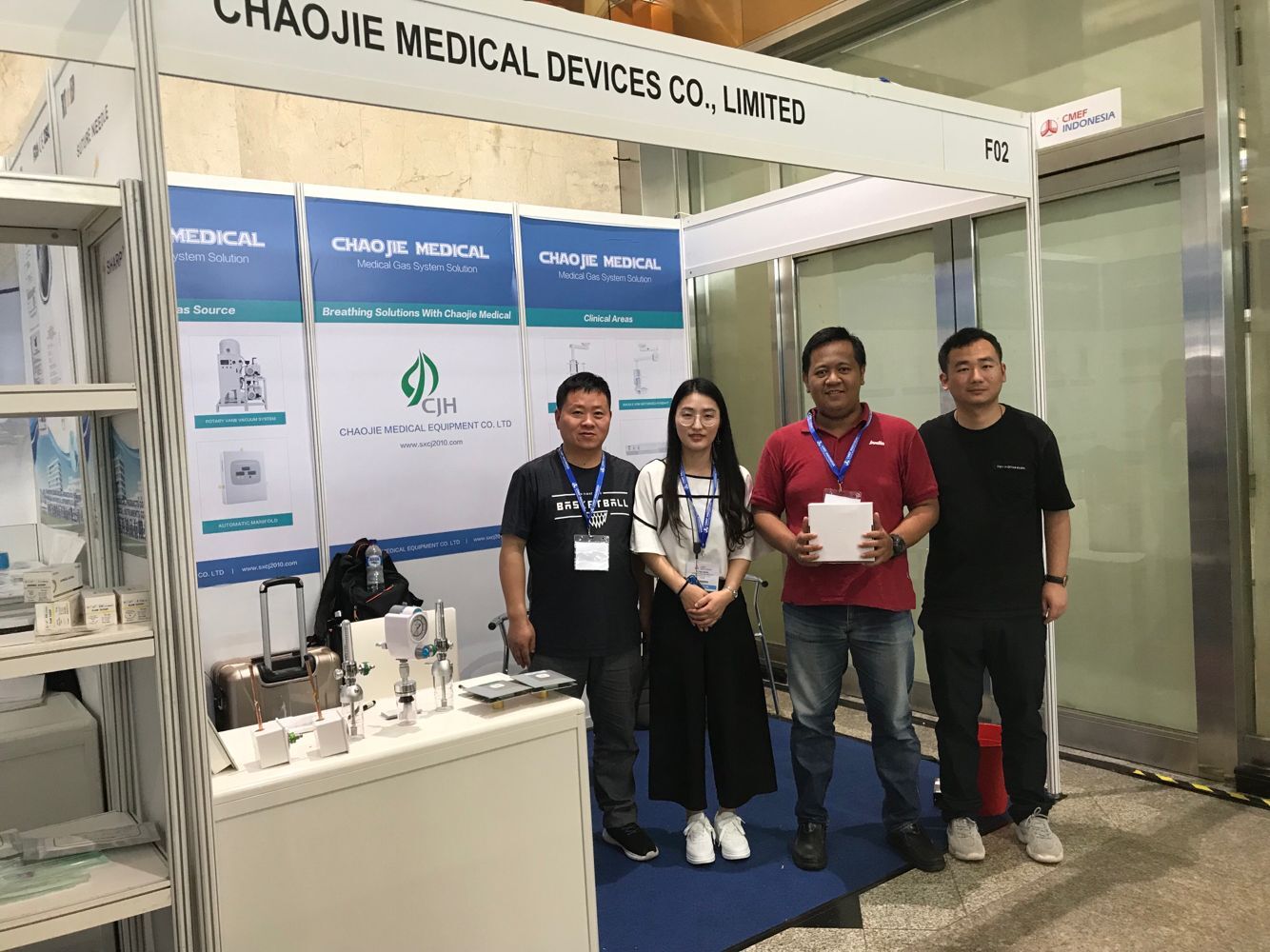 Recently, the first three-day CMEF Indonesia exhibition concluded in Jakarta.
As the largest medical industry exhibition in the Asia-pacific region, this CMEF Indonesia exhibition covers tens of thousands of products such as medical imaging, mobile medicine, medical information technology and hospital construction, providing comprehensive solutions for medical and hospital construction.
Chaojie medical equipment co., ltd. presented its medical gas pipeline solutions at the exhibition and won wide recognition in the industry. The present medical expo shows the most forward-looking innovative achievements of Chaojie in the field of medical gas, including: gas outlet, oxygen flowmeter, vacuum regulator, gas alarm and other products which are at the leading level in China.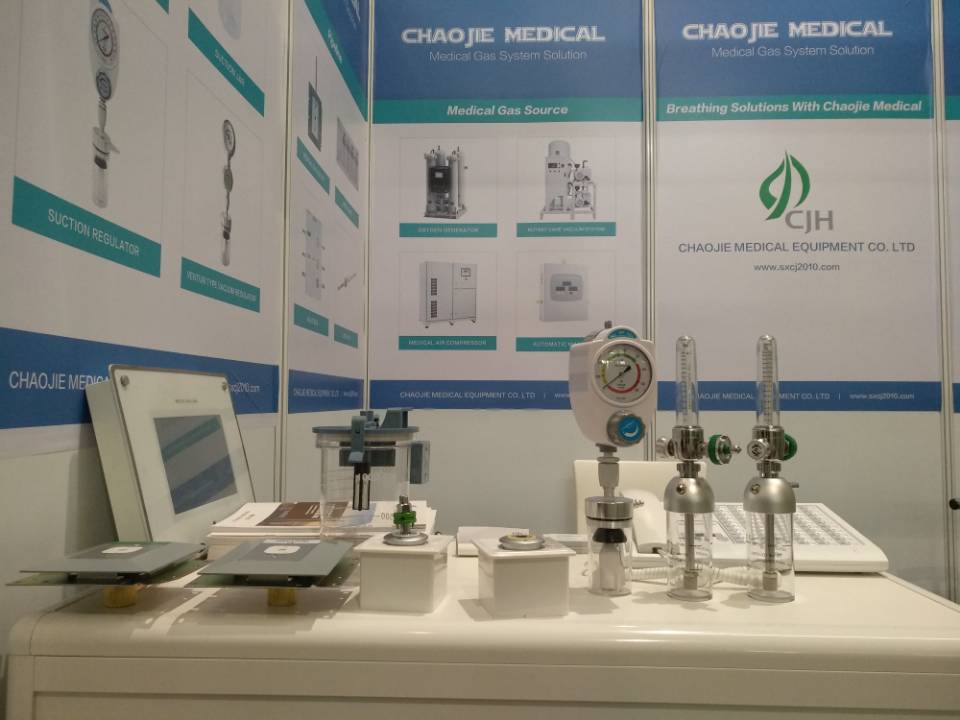 During the exhibition, the Chaojie medical exhibition booth was very lively and the guests were full of visitors. Among them, there were many inquiries from overseas customers and important guests. Industry colleagues from all over the world have come to our booth to compete for the performance of various products, and hope to reach further cooperation with us.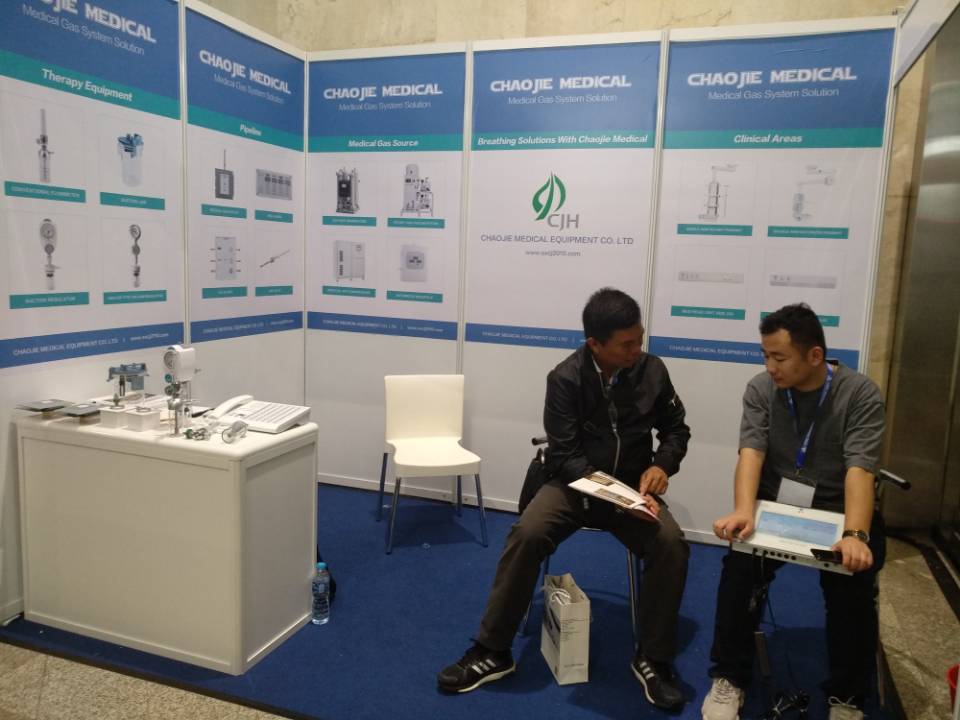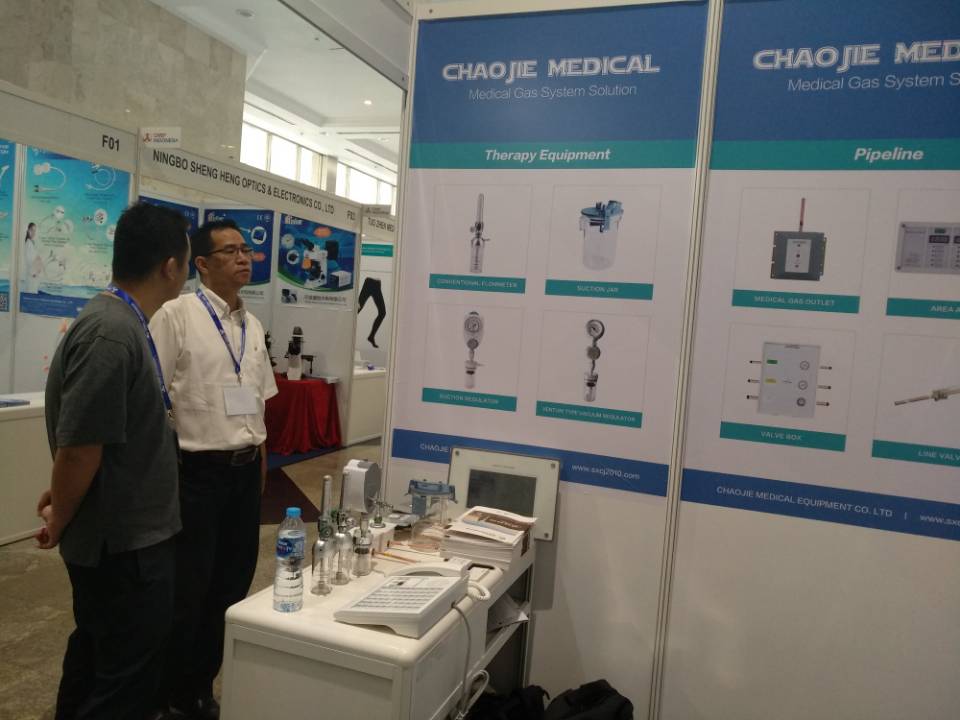 Since its inception, Chaojie Medical has been committed to becoming a trusted solution expert in the field of medical gas pipelines. Facing the rapid development of the industry, Chaojie has been at the top of the industry, constantly innovating, and has been carefully crafted in the existing product series. Specializing in the development of new technology, improve device performance, in order to provide better product experience and service.
In the future, Chaojie medical will also deeply cultivate in the field of medical gases, scientifically and efficiently integrate first-class production and R&D technologies and resource advantages, and build a high-quality international medical environment.