The medical device market will maintain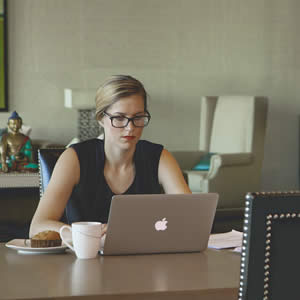 Local medical device investment risk: lack of innovation falls into the price war
China is the world's fourth largest medical equipment market, with a market size of more than 60 billion RMB, including over 22 billion RMB for medical imaging diagnosis.With the arrival of urbanization and aging era, medical device industry will emerge opportunities.In the coming years, China's medical equipment market, including medical imaging, will continue to grow by 20%.
To turn this inspiring data into reality, TCL medical first has to figure out how to face competition from international giants like GE.According to the statistics of qingke, the basic composition of China's medical device market in 2010 is as follows: high-end products account for 25%, middle and low-end products account for 75%.The average level in the international medical device market is: the share of high-end products is generally 55%, and the share of medium and low-end products is 45%.China's medical device industry as a whole tends to the middle and low end, and the polarization is more obvious.
According to the medical and health industry analysts, the main reason why the medical equipment industry focuses on medium and low-end equipment is that some large hospitals choose to import medical equipment, and local medical equipment companies can hardly succeed in the high-end market.At the same time, due to the existing problems in the medical industry, the competition of medical device enterprises is not only reflected in product quality, but also in the expansion of channels with hospitals.Another reason for the choice of third-class hospitals to purchase foreign equipment is that the equipment providers assume the risk of medical accidents.Once equipment occurrence problem, manufacturer can undertake compensation, have nothing to do with the hospital.None of the local medical-device companies, by contrast, can afford to take that risk.Price war and getting through the hospital relationship are the most enthusiastic things for medical device companies, which makes it difficult for domestic medical devices to gain the recognition of high-end customers.The medical device market in China accounts for 14% of the total medical market, which is quite different from 42% of the global market.In addition, compared with the global per capita consumption level, China's medical device market still has 5-6 times of growth in per capita consumption level.The top three hospitals in first-tier cities generally choose foreign imported equipment, while the top three hospitals in second and third-tier cities do not have sufficient funds to purchase imported equipment, which brings opportunities to local medical equipment enterprises.
"Local companies mostly follow the route, and the quality is not competitive.TCL medical will be dominated mainly by technology and will not participate in the price war. ""Industry experts told reporters that TCL medical had already purchased medical imaging technology from a silicon valley company. In the future, the company's own funds will mainly be used for purchasing, developing technology and channel construction.